The first line of my research is deep generative modeling with a particular focus on variational autoencoders and deep autoregressive models. I explore techniques for learning probabilistic models (density estimation) and discovering 'useful' and structured representations in an unsupervised fashion.
The second line of my research is the application of deep learning to biological and medical data. I am particularly intrigued by sleep -- humans spend roughly one-third of their lives sleeping and yet so little is known about this mysterious phenomenon.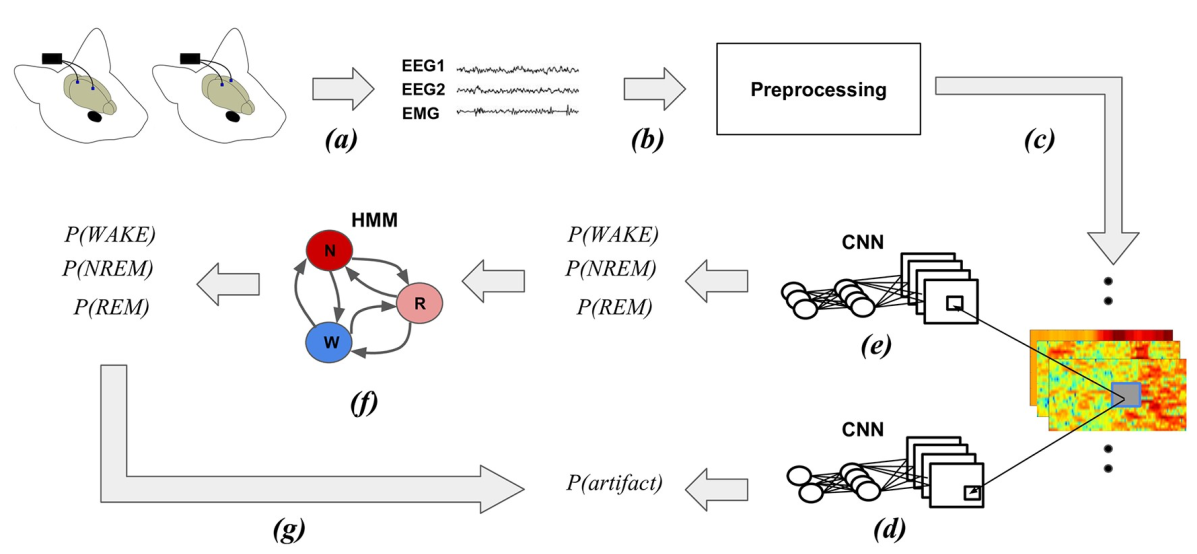 SPINDLE Web Platform for Animal Sleep Scoring from EEG/EMG
Miladinović et al.
Understanding sleep and its perturbation by environment, mutation, or medication is a key problem in biomedical research. To accelerate scientific discovery, we present an online platform for high-throughput animal sleep scoring.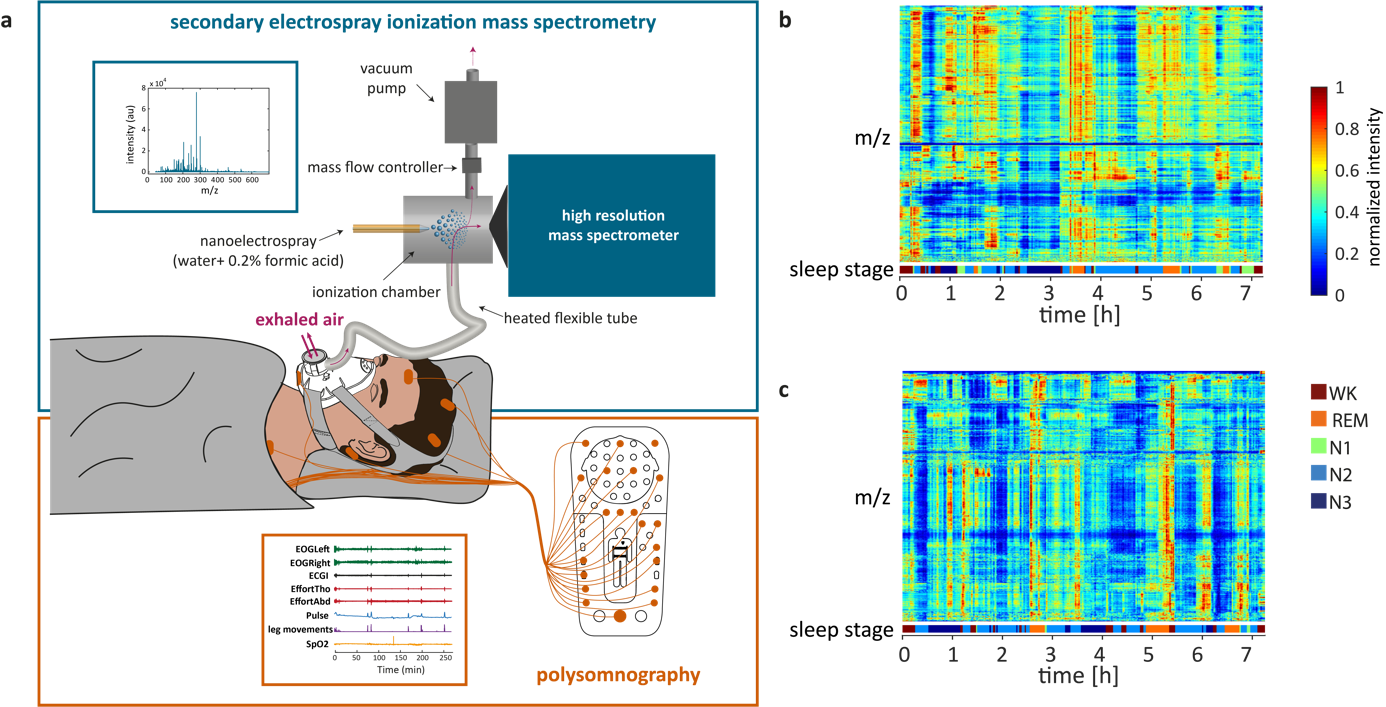 Relating Metabolic and Sleep Stage Changes via Granger-Causal Analysis
Nowak et al.
For the first time ever, the relationship between metabolic changes and sleep transitions is investigated in a systematic study. We apply Granger Causality to relate metabolites to sleep transitions and consequently identify metabolic pathways activated during brain state changes.

Granger-Causal Feature Importance Analysis
Patrick Schwab, Đorđe Miladinović & Walter Karlen
Understanding the cause-effect relationship between covariates is a key question in de facto all real-life problems. In the absence of interventional data, the best we can do is analyze predictive models. Our Granger Causality-based neural network framework estimates feature importance with the cause-effect relations of arbitrary complexity.
During my time at ETH Zurich, I was involved in the organization and teaching of the following courses:
I also supervised a number of master students on various topics:
Spatially Dependent U-Nets: Highly Accurate Architectures for Medical Image Segmentation
João B. S. Carvalho, João A. Santinha, , Joachim M. Buhmann
arXiv preprint arXiv:2103.11713
[Link to paper] [bibtex]
Dynamic Dropout: Regulating Teacher Forcing in Autoregressive Models
and Joachim M. Buhmann
Under review.
Spatial Dependency Networks: Neural Layers for Improved Generative Image Modeling
, Aleksandar Stanić, Stefan Bauer, Jürgen Schmidhuber, and Joachim M. Buhmann
To appear in the 9th International Conference on Learning Representations, ICLR 2021.
[Link to paper] [bibtex]
Instantaneous Metabolic Changes with Sleep Stage Transitions Observed in Exhaled Breath
Nora Nowak, Thomas Gaisl, , Ričards Marcinkevičs, Martin Osswald, Stefan Bauer, Joachim M. Buhmann, Renato Zenobi, Pablo Sinues, Steven Brown, Malcolm Kohler.
Under review.
On the Transfer of Inductive Bias from Simulation to the Real World: a New Disentanglement Dataset
Muhammad Waleed Gondal, Manuel Wuthrich, , Francesco Locatello, Martin Breidt, Valentin Volchkov, Joel Akpo, Olivier Bachem, Bernhard Schölkopf, and Stefan Bauer.
In Advances in Neural Information Processing Systems, pages 15740–15751, NeurIPS 2019.
[Link to paper] [bibtex]
Disentangled State Space Representations
, Muhammad Waleed Gondal, Bernhard Schölkopf, Joachim M Buhmann, and Stefan Bauer
arXiv preprint, arXiv:1906.03255, 2019 & DeepGenStruct Workshop at ICLR 2019.
[Link to paper] [bibtex]
Robustly Disentangled Causal Mechanisms: Validating Deep Representations for Interventional Robustness
Raphael Suter, , Bernhard Schölkopf, and Stefan Bauer.
In International Conference on Machine Learning, pages 6056–6065. PMLR, ICML 2019.
[Link to paper] [bibtex]
SPINDLE: End-to-end learning from EEG/EMG to extrapolate animal sleep scoring across experimental settings, labs and species
, Christine Muheim, Stefan Bauer, Andrea Spinnler, Daniela Noain, Mojtaba Bandarabadi, Benjamin Gallusser, Gabriel Krummenacher, Christian Baumann, Antoine Adamantidis, Steven A. Brown , Joachim M. Buhmann.
PLoS computational biology 2019.
[Link to paper] [bibtex]
Granger-Causal Attentive Mixtures of Experts: Learning Important Features with Neural Networks
Patrick Schwab, , and Walter Karlen.
In Proceedings of the AAAI Conference on Artificial Intelligence, volume 33, pages 4846–4853, AAAI 2019.
[Link to paper] [bibtex]
Efficient and Flexible Inference for Stochastic Systems
Stefan Bauer, Nico S Gorbach, , and Joachim M Buhmann.
In Advances in Neural Information Processing Systems, pages 6988–6998, NeurIPS 2018.
[Link to paper] [bibtex]